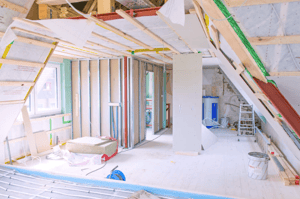 It wasn't too long ago that we were introducing you to the 6th edition of Florida's Building code, and now, there is also a new edition is expected to be released in 2020.
While construction and industry professionals may easily understand these building codes, it is important that homeowners are able to easily understand them, too. The codes include complex jargon that may directly affect you, especially if you are renovating your home with new installations, and regulations may vary based on residential Florida zones.
Breaking Down Florida Energy Codes Fine Print
The 5th Edition Florida Energy Code went into effect on June 30, 2015 and affects various new construction and remodel components of commercial and residential building, such as heating, cooling, electrical, lighting, fenestration and more, including your window and door energy performance.
Based on the most recent building and energy code requirements, per your residential zone, any broken window or door you replace will have to meet the new required U-Value.
Click Here to Understand Your Energy Efficient Window Label
According to the 6th Edition Energy Code, the Southern part of Florida makes up Zone 1 making the Northern part Zone 2.
Zone 1 requires an SHGC rating of < 0.25 while the U-value has no requirement listed. Impact glass has no requirement listed for its U-value
Zone 2 requires an SHGC rating of < 0.25 while the U-value has a requirement of < 0.40. Impact glass also has a required U-value of < 0.65.
This edition gets complex because a building's rating requirements are dependent on whether you're replacing older inefficient windows and doors or if you're building a new structure.
When replacing your windows or doors, you'll need to choose installations that meet or exceed the minimum values per your zone and glass type. But building a new structure requires that an energy expert calculate the structures average to meet or exceed the values set by the 6th Edition Energy Code.
What the Florida Energy Codes Fine Print Means for You!
There are several changes from the 5th Edition to the 6th Edition, including new additions and omissions.
Research was conducted, on behalf of the state of Florida, to compare the 6th Edition Florida Energy Conservation Code (FECC) with the 2018 Edition of the International Energy Conservation Code (IECC) and ASHRAE Standard 90.1-2016 for stringency, and also perform a cost-benefit analysis of updating the 6th Edition FECC to the newer FECC for those elements that impact energy use.
As a result, a full detailed analysis was completed and can be found at FloridaBuilding.org. We've pulled the most relevant information regarding prescriptive and performance compliance per your window and door performance listed below.
Prescriptive Compliance
"The Prescriptive simulations compare a 6th Edition (2017) FECC compliant all electric 2,000 sq. ft., 1-story, single-family sample home with the same home that is 2018 IECC compliant in three Florida cities: Miami, Tampa and Jacksonville. Miami represents IECC Climate Zone 1 and Tampa and Jacksonville are both in Climate Zone 2."

INDIVIDUAL CODE CHANGES
"Individual Code Change #1: 2015 to 2018 ICC code change #RE8-16 provides a new Section R202 definition to clarify the meaning of "opaque door" as being "a door that is not less than 50 percent opaque in surface area."

The 2015 ICC has no definition of opaque door. Section R405.5.3.3 of the 2017 FEC starts out: "For doors that are opaque or where the glass is less than one-third of the area of the door" otherwise opaque doors are not defined.

Depending on how one interprets the change, the difference may be substantial in upscale homes that have a number of French doors or faux French doors. One might interpret it to mean that such doors are considered opaque and thus don't have to follow SHGC requirements. French doors are often around 50% opaque and 50% transparent.

As an example of this impact, a home was simulated with three, west facing, 6 ft. by 8 ft. French doors. The home was simulated with 50% of the French door area as window glass with characteristics of 0.4 U-factor, 0.25 SHGC windows and 50% area as opaque door (U-factor of 0.40). This is consistent with current Florida code."
If you would like to know more about how the EPA regulates window performance and gain a better understanding of window and door energy performance labels and ratings, please download a complimentary guide we've created by clicking the button below.