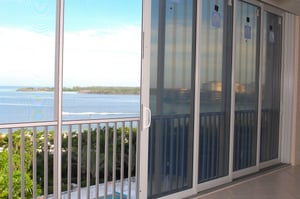 Have you been searching for a West Palm window and door company that helps you in more ways than just manufacturing installations? Your search might just be over. Here's how Eastern Architectural Systems helps you.
As you've likely experienced, not every West Palm window and door company, product or service is the same. And making an educated decision doesn't have to be tedious.
A company's reviews are a quick tell about their customer service and product quality. The following are a few things people who have chosen our windows or doors for their home have had to say about our work.
"Great company with outstanding customer service! Jim has always gone above and beyond to answer any questions I have had. Very solid window with stellar performance! I highly recommend EAS!" - Don Perin
"Ask to work with Zack on your order. He'll make it a breeze and take care of everything! We've received many compliments from neighbors and the windows look great. We used Jason from Ace Window & Door as the installer. They did such a good job that we asked them back to install a new front door for us." - Andres Bellmonte
"I recently had Bertha series windows installed in my home by Lowe's. I am part of a generation that used to be able to take someone's word as gospel. Here in Florida, however, I have a hard time with that. That being said, this was an outstanding experience from presentation to install. We are truly amazed by the quality of the windows. Our home has never felt so secure. The sound reduction was also a nice added bonus as well as not being able to feel the heat of the sun in our family room any more. Thanks EAS for providing a great product and Lowe's for providing a great install." - Dave Swanson
How Our West Palm Window And Door Company Helps You
We manufacture a complete line of custom-made windows and doors, aluminum and vinyl, impact and insulated impact that are sure to fit your budget, lifestyle and architectural design needs, including:
Improved security
Hurricane protection
Energy efficiency
Reduced noise pollution
The solutions we manufacture at our West Palm window and door company are tested for strength and integrity and our products are built with style in mind our windows and doors exceed the requirements and challenges of today's discerning buyer.
From our customers to our partners, EAS integrates three core principles (quality, reliability and integrity) in everything we do. This includes a wide variety of customizable solutions and peace of mind through quality solutions and warranty protections--transferable warranty, Good Housekeeping Seal of Approval, who we partner with, Florida Product Approved windows and doors to name a few.
Click the button below to download our most frequently asked questions--asked and answered by our team and learn more about how our West Palm window and door company can help you.