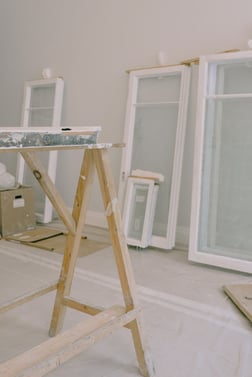 Whether you are making a few renovations to your home or building it from the ground up, installing high-performance windows have made their way to the top of your to-do list. However, there are a few things to consider prior to installing replacement windows.
The components of your home (appliances, HVAC system, window installations, etc.) can work together to create an energy efficient home reducing your utility bills.
3 Things to Consider Prior to Installing Replacement Windows
Replacing or installing windows can be a complex process to ensure you select the best investment for your home's style and environment and your lifestyle and budget. The following are a few important things to consider prior to installing replacement windows.
1: Determine the Best Time to Install Replacement Windows
You have heard the saying everything has a season. And, believe it or not, winter is the ideal season for installing replacement windows.
Sometimes, window replacement can take a bit more time than anticipated; perhaps the wrong part was ordered, there may be a delay in the material's supply chain, etc. However, having optimal window performance is extremely important for homes along the coast, in high-velocity hurricane zones (HVHZ), and throughout Florida especially during hurricane season (June 1-November 30).
2: Choosing Your Replacement Windows
Now that you know when the ideal time to install replacement windows is, you should begin shopping around to choose the best solutions for your home.
To the untrained, or naked eye, a window is a pane of glass and a frame—right? Fortunately, technological advances have allowed window manufacturers, like EAS, to design and create high performing solutions that can reduce the infiltration of harmful UV rays or natural illumination and even avoid wind-borne debris penetration.
Download this window and door shopping guide to see the variety of customizable window solutions we can provide to help keep your home comfortable and protected.
3: Acquiring the Appropriate Permits to Replace Your Windows
Nearly any aspect of home renovations require some level of permitting so the structure remains building code compliant and ultimately safe for you and the environment.
If you are DIY'ing your window replacement installations, then you should contact your local authorities to apply/obtain the necessary permitting. If you have hired a contractor, they will likely know the ins and outs to successfully manage this aspect of replacement window installation.
From the glass package to the frame material and window style, there are a lot of high-performance window solutions and customizations you can choose from. Click the button below to find the nearest EAS window and door solutions near you.