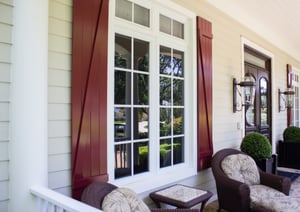 Every summer, Floridians brace and prepare for hurricanes to form. All it takes is a mixture of warm ocean water and moisture in the air moving upward.
As incredible and awe-dropping as mother nature's storms can be, they can also be devastating causing immense damage to lives, homes and communities resulting from high-speed projectiles and tornadoes to storm surges and flooding.
While mother nature can be unpredictable, there are a few basic steps you can take to prepare for hurricane season this year.
Hurricane Preparation Step #1
Belongings and materials can always be replaced, but you and your family's lives cannot. That's why the first step is to plan your evacuation route(s) for when hurricanes are headed your way.
Hurricane Preparation Step #2
Stocking up on emergency supplies, such as batteries, water, fuel, etc, may seem like a given, but most goods have an expiration date. So, if you didn't use them last year, you should check their expiration date and stock-up accordingly.
Hurricane Preparation Step #3
The third step you should take to prepare for hurricane season is to review your insurance (car and home) policies to refresh your memory of what damages they cover. You may also want to consider taking pictures and documenting your home's floorboards, ceilings, windows etc. prior to hurricanes in the event you may need to file a claim.
Hurricane Preparation Step #4
In addition to planning your evacuation route(s), gathering supplies and making sure you're financially covered for any property damages, you should make preparations to reinforce your home's envelope to help keep your home standing and minimize as much damage as possible.
When the sustained winds pick up from 74 to 157 mph or higher, it can result in damage to parts of your home. You should consider reinforcing the more vulnerable parts of your home's envelope, including:
Roofing and shingles
Exterior walls
Windows and doors
Impact windows and doors protect your home and give you one less thing to think about.
The durability of their design allows them to sustain 200 mph winds and flying debris and they have three layers keeping it from breaking down, leaving the window or door standing even if the exterior sacrificial glass shatters. Plus, they provide the most protection possible for the interior of your home.
Impact windows and doors provide homeowners with plenty of other benefits, including improved energy efficiency, enhanced security, protection from UV rays, and reduced external noise.
If you haven't installed impact windows and doors yet for this hurricane season, there is still time. Or, you can opt for hurricane shutters rather than fuss over heavy ply boards and nails.
Click here to download our shopping guide to customize the perfect impact window to meet your budget and lifestyle needs this hurricane season, or click the button below to view a variety of hurricane shutter options.