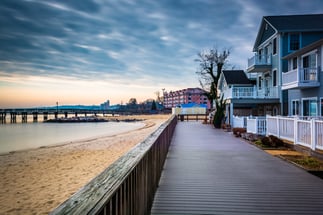 From coast to coast, the U.S. has many different kinds of natural disasters, such as hurricanes, tornadoes and earthquakes.
It's important to understand the impacts that each natural disaster can have on homes when choosing your building and installation materials.
The west coast is prone to earthquakes and has certain building codes to follow in order to accommodate that natural disruption, while Florida is subject to severe rain, wind borne debris, tropical storms and hurricanes that cause massive devastation.
Certain Florida counties, specifically Miami-Dade and Broward are considered to be High Velocity Hurricane Zones (HVHZ), making them particularly vulnerable in the event of a hurricane.
Whether you reside in an HVHZ area or not, it's important to make sure your home and family are well protected in the event of severe weather patterns.
The Florida Building Code has outlined several requirements to accommodate the building regulations for these areas, being more stringent in HVHZ areas than other parts of the state.
Be sure you choose the best impact glass installations for your area and that you are opting for windows and doors that fit your design, lifestyle and regional needs. This includes framing material, glass package, and any special coatings such as low-e or tints that you prefer.
Which is Right for Your Region?
Impact Glass
Impact Glass, also known as laminated glass, is typically two pieces of glass with an interlayer..
A typical piece of impact glass consists of three layers (glass, PVB/SGB interlayer, glass) that are fused together through a laminating process, which involves pressure and heat. This process results in a stronger, more durable glass unit.
The exterior glass pieces can be regular glass or heat strengthened glass, depending upon the project requirements. There are also different thicknesses of glass that can be used based on design pressures and code compliance.
Florida Product Approvals
If a product is Florida Product Approved, as all EAS windows and doors are, they have passed many testing and evaluation protocols.
HVHZ windows and doors (specific mainly to Broward and Miami-Dade counties) have been put through additional tests, large and small missile tests, to ensure they can endure hurricane strength winds, rains, pressure, and wind borne debris.
Frame Material
For example, a wooden frame is not ideal for windows and doors in the southern states because it expands in high heat in a process known as thermal expansion. Vinyl is the more ideal and popular choice among homeowners.
Click the button below to learn more about EAS windows,doors frame and glass materials and how they help keep your family and home protected during hurricane season.