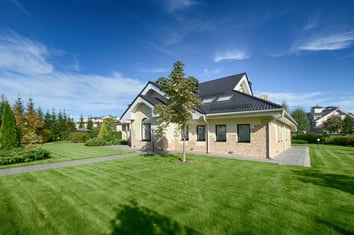 Florida can be pretty toasty, humid and taxing on your air conditioning unit which gets put into overdrive as it works hard to regulate your home's temperature to keep you cool. This, in turn, can also make a fairly significant dent in your budget.
Fortunately, there are several methods to keep you cool and help your air conditioning work less without breaking your budget.
Your Windows & Doors Affect Efficient Energy Use
Homes built in a High Velocity Hurricane Zone (HVHZ) are typically built with impact glass windows and doors; however, yours may not be equipped with these high-performance installations.
Not only are impact glass windows and doors designed to better protect your home from strong winds and wind borne debris, but they are also designed to reduce your energy bills. How? We're glad you asked.
They better insulate your home and regulate the temperature by reflecting outside heat. This also makes your air conditioning unit work a little less because the layers of impact glass filter out 90% of UV rays from causing fabrics, or even artwork, in your home to fade.
Improve Your Home's Efficient Energy Use
Not ready to make the switch to impact glass? There are several alternatives to help improve your home's efficient energy use and boost your savings with any type of window.
You can invest in glass treatments, including tints or low-e coatings which also help to better insulate your home, regulate its temperature and keep you cool. Small investments you make today can have a big impact on your home and pocket book and improve the value of your home.
We've put together a few additional reads on the role your windows and doors play in your home's efficient energy use, including:
Learn more about your potential savings and benefits of having energy efficient windows in your home by downloading our guide below!