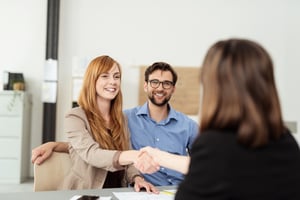 Warranties can be perplexing for homeowners, but they are chock full of value-added benefits and protections for their window investment.
While window warranties are riddled with technical jargon, they can be easily explained to help reassure homeowners that their investment will be protected.
As with any transaction and relationship, transparency is important—especially when investing in a home—to foster a healthy atmosphere for customers to feel comfortable to ask questions from the beginning.
Explaining 2 Types of Warranties
One thing you'll want to explain from the get-go is that the foundation of any window warranty is based on the manufacturer and the quality of the materials used, which is why warranties are not the same and will vary by manufacturer and window type.
The following are two types of window warranties and how to explain a few common misconceptions, beginning with lifetime warranties.
1. Lifetime Warranty
The most common misconception for this warranty is that term lifetime refers to the owner's lifetime when it actually refers to the window's expected lifetime, determined by the manufacturer and often based on the quality of materials used.
For example, a less expensive window is likely manufactured with less quality parts that will wear and tear at a faster rate, making the lifetime warranty valid for maybe 3-5 years.
In contrast, higher quality windows manufactured with more durable materials designed to last longer may have a lifetime warranty coverage of 10+ years.
2. Limited Lifetime Warranty
A limited lifetime warranty is the most common warranty provided by manufacturers. It's very important to explain that limited lifetime warranties may only apply to the parts. not the labor or service.
Limited lifetime warranties often provide protection coverage for any aesthetic and performance defects of the window under normal working conditions.
How Will You Explain Warranties?
While warranties are not a mandatory part of a window sale, they are a value-added benefit to your customers and are different than guarantees.
If you have a customer who expresses interest in having robust warranty protections, you might want to suggest a few additional ways they can bolster their window and door warranty coverage, such as investing in a home warranty or homeowner's insurance policy.
Below are a couple more resources you may find handy when explaining warranties:
As for Eastern Architectural Systems, our window and door dealers are the only ones in Florida that carry the Good Housekeeping Seal, a 2-year money-back guarantee, in addition to a 20-year warranty on our insulated glass windows and doors, a limited lifetime warranty on our vinyl windows and doors,and warranties on many other products.
Call us today at 800-686-8902 or download our window and door warranty information by clicking the button below!