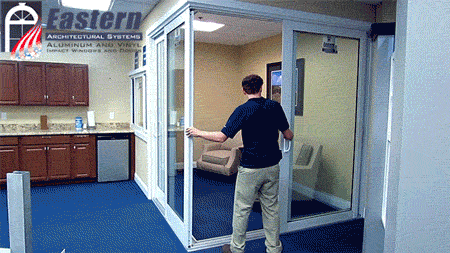 If you're in the market for new windows and doors, you have more than likely spent an ample amount of time researching the perfect options for your home and probably have spent quite a bit more time looking for a reputable window and door dealer to learn more about your installation options.
We've made it easier than ever to help you find the best window and door dealers near you without settling for Google maps, which is likely to send you to any random window and door dealer near you.
7 Things to Know Before Going to a Window and Door Dealer
Here are a few things you should look for in a reputable window and door dealer showroom:
Depth of products on display, such as showcasing French doors as both indoor and outdoor solutions.
Use of technology that homeowners may apply to enhance their windows and doors, such as advanced locks or security sensors
Be mindful of the ambient lighting, layout and glass treatments displayed
Provide educational tidbits and product features including factual snippets of their material make-up, customizable options, security enhancements, and overall product benefits
Here are the top 3 skills of a successful window and door dealer:
Great customer service
Excellent communication
Well organized showroom
6 Steps to Locate EAS Windows and Doors Near You
Not every window and door manufacturer will offer a dealer locator tool on their website, but for your convenience, EAS has one!
Your window and door dealer should be knowledgeable and helpful, not pushy. They should help you design a glass and framing package suited to your lifestyle and protection needs that gets you the perfect quality and price point.
Want to find an EAS window and door dealer in your county? Here are six steps to get you on your way:
Open your search engine of choice
Type your zip code in the appropriate field
Select your desired search radius mileage
Click Search
Scroll and browse the listings provided
Or, click the button below to use our dealer locator tool!